Says either my account or profile not found
07-03-2008, 02:11 AM
X-Kal
Administrator


Posts: 896
Joined: Nov 2004
Reputation: 0
Says either my account or profile not found
Fatalii Wrote:I was just mentioning my operating system because a lot of programs seem to have errors in Vista that they don't have in XP, so I thought it was worth a mention.
So this topic is largely ignored by anyone that can actually help?
I think that many of us don't have access to a Vista box. Heck, I purposely bought a new computer with XP preloaded, so I don't have any way to really give it a try.
---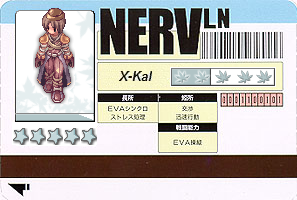 Possibly Related Threads...
Thread:
Author
Replies:
Views:
Last Post
[CLOSED] Debian Stretch: OpenSSL library not found
wullxz
1
2,026
02-27-2017 05:31 PM
Last Post: smitmartijn
[CLOSED] Account or computer unknown!
FH_3
3
5,266
05-30-2016 01:15 AM
Last Post: Zweieck2
Client and Profile Inconsistent
abpop
3
2,657
07-05-2015 07:17 PM
Last Post: abpop
Wrong subscription end date in account tab
michalpol
1
1,901
05-16-2015 10:06 AM
Last Post: Robby250
[FOUND] [Linux/2.5] Missing click counter
sim642
1
2,552
12-10-2014 09:38 PM
Last Post: smitmartijn
Restarting laptop gives "Account/Computer unknown"
Andreaz1
4
3,244
10-19-2014 01:44 PM
Last Post: Andreaz1
Trojan found in WhatPulse.exe
Gigabyte12
9
9,352
09-30-2014 06:20 AM
Last Post: xmsteel
[SOLVED] "Account or Computer unknown." Error (Ubuntu)
Zweieck2
1
4,072
04-20-2014 07:25 AM
Last Post: Zweieck2
"Your account does not exist on the server." (~9 million keys Unpulsed)
henryumeash
9
12,473
10-20-2013 04:17 AM
Last Post: nimd4
Account or computer unkown! did you register? error
yamdrew
2
5,617
10-01-2013 06:37 PM
Last Post: Lietus
User(s) browsing this thread: 1 Guest(s)