12-04-2012, 06:29 AM
X-Kal
Administrator


Posts: 896
Joined: Nov 2004
Reputation: 0
Windows Beta 7 Crash
I don't know if I'm doing something wrong here... but I can't seem to get the Windows Beta 7 to run properly. I've tried reinstalling it a few times -- deleting the whole folder & starting anew... but when I install it, it immediately crashes. It doesn't make a difference if I'm running 1.7.1 or not, it just crashes. (Incidentally, when 2.0b7 crashes, it takes 1.7.1 down with it too.

Crash report:
Problem signature:
Problem Event Name: APPCRASH
Application Name: whatpulse.exe
Application Version: 2.0.0.0
Application Timestamp: 50aa7c26
Fault Module Name: QtCore4.dll
Fault Module Version: 4.8.3.0
Fault Module Timestamp: 504fe327
Exception Code: c0000005
Exception Offset: 00113933
OS Version: 6.1.7601.2.1.0.256.48
Locale ID: 1033
Additional Information 1: 0a9e
Additional Information 2: 0a9e372d3b4ad19135b953a78882e789
Additional Information 3: 0a9e
Additional Information 4: 0a9e372d3b4ad19135b953a78882e789

I'm on Windows 7 64-bit edition.
---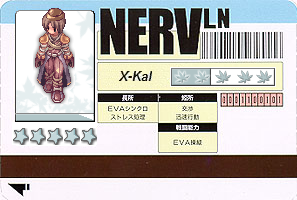 12-04-2012, 01:14 PM
smitmartijn
WhatPulse Founder


Posts: 1,747
Joined: Sep 2002
Reputation: 71
Windows Beta 7 Crash
12-04-2012, 09:52 PM
X-Kal
Administrator


Posts: 896
Joined: Nov 2004
Reputation: 0
Windows Beta 7 Crash
No dice. =/
---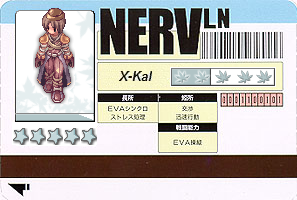 Possibly Related Threads...
Thread:
Author
Replies:
Views:
Last Post
Updater in beta versions
Bloopy
3
8,079
01-27-2014 01:39 PM
Last Post: Megachip
2.3b1 - OS X Networking crash
JOE95443
6
9,896
11-16-2013 02:24 PM
Last Post: smitmartijn
Ubuntu 13.04 Beta and 2.1b3
dl1000v
1
5,870
04-12-2013 01:14 PM
Last Post: dl1000v
2.1b2 crash on start
Maverick
2
6,276
04-06-2013 07:49 PM
Last Post: smitmartijn
2.1b1 crash
citricsquid
8
14,696
03-23-2013 03:47 AM
Last Post: smitmartijn
DLL errors on Windows XP
sibberio
5
9,029
11-26-2012 09:35 AM
Last Post: sibberio
Windows b7 - Small Network Tab Problem
Alakon9x
2
5,793
11-25-2012 08:43 AM
Last Post: smitmartijn
Windows b6 - program freeze issue (Windows XP and XP64)
FamilienVater
6
10,144
11-24-2012 03:07 PM
Last Post: smitmartijn
Windows b5 client bugs
sellyme
53
62,370
11-12-2012 09:51 PM
Last Post: wfps_105
Windows b6 disk consumption
Syfaro
6
8,681
11-08-2012 11:08 PM
Last Post: Syfaro
User(s) browsing this thread: 1 Guest(s)