Says either my account or profile not found
07-25-2008, 03:51 PM
X-Kal
Administrator


Posts: 897
Joined: Nov 2004
Reputation: 0
Says either my account or profile not found
sonhove Wrote:I also have the same problem, but with the client. If I enter my account name and my profile I get the message, that account and profile have not been found.


You can find my account at: h**p://whatpulse.org/stats/users/158046/
This is the error message I get: h**p://s2.directupload.net/file/d/1501/nq84we9m_jpg.htm

Can anybody help me?


p.s.: I wanted to add a picture with the error message I get and a link to my stats (where you can see the name and account number) but I can't since I haven't made 15 postings yet.
Aha - you need a pulse profile - it is like a sub-account. Basically, you make one pulse profile for every computer you have whatpulse on.
http://whatpulse.org/my/pulse-profiles/
Call it whatever you want - "Laptop" "Work" and "Home" work... or "Thor" "Loki" and "Odin" - then enter that computer's profile name there. (No, it doesn't need to match your Windows login or anything)
---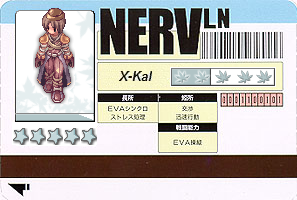 Possibly Related Threads...
Thread:
Author
Replies:
Views:
Last Post
[CLOSED] Debian Stretch: OpenSSL library not found
wullxz
1
1,174
02-27-2017 05:31 PM
Last Post: smitmartijn
[CLOSED] Account or computer unknown!
FH_3
3
4,273
05-30-2016 01:15 AM
Last Post: Zweieck2
Client and Profile Inconsistent
abpop
3
1,797
07-05-2015 07:17 PM
Last Post: abpop
Wrong subscription end date in account tab
michalpol
1
1,213
05-16-2015 10:06 AM
Last Post: Robby250
[FOUND] [Linux/2.5] Missing click counter
sim642
1
1,964
12-10-2014 09:38 PM
Last Post: smitmartijn
Restarting laptop gives "Account/Computer unknown"
Andreaz1
4
2,417
10-19-2014 01:44 PM
Last Post: Andreaz1
Trojan found in WhatPulse.exe
Gigabyte12
9
7,195
09-30-2014 06:20 AM
Last Post: xmsteel
[SOLVED] "Account or Computer unknown." Error (Ubuntu)
Zweieck2
1
3,565
04-20-2014 07:25 AM
Last Post: Zweieck2
"Your account does not exist on the server." (~9 million keys Unpulsed)
henryumeash
9
10,335
10-20-2013 04:17 AM
Last Post: nimd4
Account or computer unkown! did you register? error
yamdrew
2
4,957
10-01-2013 06:37 PM
Last Post: Lietus
User(s) browsing this thread: 1 Guest(s)